Previously on Sweating with Strangers: Status Quo are heavy, unpredictable and exciting, and then two weeks later I see them and they're just fine.
What do you do when you meet your heroes? I've met an upsettingly small number of mine, but judging by the two experiences that spring to mind, that's no bad thing.
One day I'll tell you about the Wildhearts bass player who just smiled and repeatedly said 'Fuck off!' while I stood next to him trying to say hello, but for today, let's talk about the time I embarrassed myself around the Bluetones.
Yes, it's time to bring 2003 to a close the way we started it, with the Bluetones popping up in Exeter to promote their wicked little album Luxembourg.
Having spent the springtime on a gruelling 50 date tour centred around the album's release date, they toned things down for a relatively leisurely 24 dates in the buildup to Christmas. They also brought the excellent Vessels with them as support. But most wonderfully, they ditched the school canteen feel of the Lemon Grove, and played the delightfully dingy depths of the Cavern instead.
I'd seen them twice before this, and I knew they were excellent live, but they were both at the Lemon Grove, so the opportunity to see them at the more intimate and less dining-hally venue was too good to ignore.
They were supported on this tour by a band called Kendal, about whom I'm sorry to say I remember nothing, and Vessels, about whom I'm happy to say I remember quite a bit!
Vessels were a perfect Bluetones support, all shimmery indie and light harmonies that you could float away on. They were promoting the quite lovely single 'Look For Me First In Any Crowded Room' which is a really quirky little love song with a strong message, and is definitely worth another listen.
The band were fronted by Paul Cook, who went on to form the band Brinkman, and I've learned this week that he now fronts/is Paul Cook & the Chronicles, and is still making top quality pop songs with great harmonies, and is therefore well worth your time checking out.
That said, of their performance in the Cavern that night, I really only recall that I loved the track 'Look for me first in any crowded room' and bought it from the merch desk there and then, so let's just assume they were great and move on.
The tiny room was absolutely rammed for the Bluetones' set, which despite them hardly being thrash metal, was unavoidably loud and sweaty in such a venue. After heavily basing their spring setlist around the new album, there was much more of an even spread this time, though the Luxembourg tracks all fitted in seemlessly.
I mentioned last time how great I thought 'Never Going Nowhere' was (grammar aside), and it took a well earned prominent place at the back end of the main set, before the welcome return of 'Slight Return' in the encore led a jubilant crowd towards a very happy ending. I couldn't have felt more justified in my hatred of the Lemon Grove at that moment, as the better venue had taken this already excellent band to even greater heights.
But the night was not done, for Mark Morris announced during the encore that the band would be signing posters/albums/breasts in the bar after the show, and after so many near misses, I was extremely excited and nervous to finally meet someone famous.
I joined the queue having hurried to the merch stand to buy the live bootleg/rarities album they were selling, just so I had something to get signed. It was only as I neared the front that I realised I had no idea what I was going to say! I really didn't want to waste this opportunity by just having my album signed and saying 'thank you', but I couldn't think of anything I really wanted to ask!
Had this been another band about whom I was more obsessed, and about whose lives and careers I knew so much (cough Status Quo cough) I would have had a million questions, and would have sifted through the banal ones to get to the real deep ones, in the surefire knowledge that the band would've looked up and said "Wow, great question man, you must work for a very famous music magazine with questions like that. Let us answer it over many pints of cider, for which we will pay."
But with the Bluetones, all I really knew then was that I loved all their albums, that they were really good live, and that they were from Hounslow. What was I going to say:

"You make really good songs. 'Never Going Nowhere' is especially good. Well done you"?
"Congratulations on another fine show"?
"Just where exactly is Hounslow?"
These were all awful. But time was up, I was front of the queue, and was nervously handing my CD over to Mark Morris.
"Hi," he said.
"Hi," I replied.
…
…
"I bet you won't go back to the Lemon Grove after that show!"
Oh fucking hell.
It felt like the lamest sentence ever spat out the second I had finished saying it. Morris smiled politely, and raised his eyebrows and shrugged in a way that said "Thanks, but, hey, who knows?" while surely inside thinking "I'm the singer, I don't book the fucking venues mate! And I'd quite like to play at that bigger venue again, thanks, they get more people in there, and I am trying to make a living here, you know?"
I knew in my soul that he hated me, and I left as quickly as possible, with the sour taste of regret and shame in my mouth.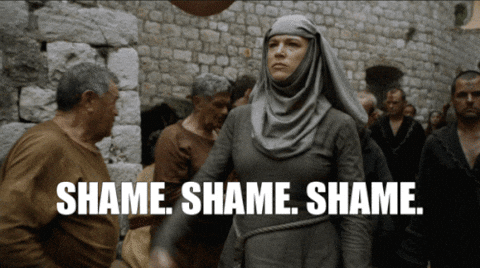 I often feel I'd love to sit down with the bands and musicians I love and interview them over a pint. I always imagine I'd be great it at, a natural, and that it'd be a experience they'd remember fondly.
Then I remember the time I met Mark Morris from the Bluetones.
And I weep.
Setlist thoughts:
Oh who even cares, I'll never be friends with the band. I give up.
On that note of positivity, another post is done. Thanks for reading. Share it around if you want to spread the story of my humiliation. And do come back next time, when I'll be returning to the scene of this crime for more embarrassment.